What Is a Betting VPS, or BetVPS for Sports Betting Bots and Trading?
A VPS or Virtual Private Server is a remote computer that you can make a remote connection to the desktop of.   Betting bot VPS are recommended for anyone running betting software, or sports trading software due to the incredibly high uptime and stability provided.  Our featured cloud betting VPS options boast a 99.999% uptime record over the last decade.
These Betfair VPS machines are always on, always connected, remote systems ideal for the usage of the Betfair betting API and other sports betting exchanges APIs, including BETDAQ and Matchbook.  API's are what betting software and betting bots use to make a connection to sports betting exchanges.
Some VPS providers we've used in the past, have had in the range of 50%-80% up time on occasions, for sports betting exchange API betting software usage.  We've even had betting VPS servers vanish completely, with no clear explanation.  You'll obviously want to avoid these VPS providers for your betting bots, and sports betting exchange applications.
As the vast majority of betting software and betting bots are Windows based, the VPS servers we recommend all come with a Windows operating system installed, and with the associated Windows licence costs included in the very competitive prices.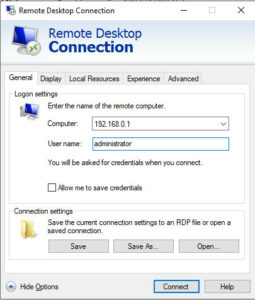 Windows 10 betting VPS are much cheaper than Windows Server Edition VPS.  All that is required to connect to the betting VPS is an IP address, username, and a password.  These will be provided automatically by the VPS host after sign up.
For Apple Mac and M1 Mac users, BetVPS are also particularly attractive as there is an extremely limited amount of Apple Mac betting software available.  To our knowledge, there's not a single Mac based betting bot on the market.
It takes all of 2 minutes to configure a Mac to connect to a VPS Windows Remote Desktop and start installing your betting software.  There are other options available to run Windows on Mac, but these are not 'always on' high availability solutions.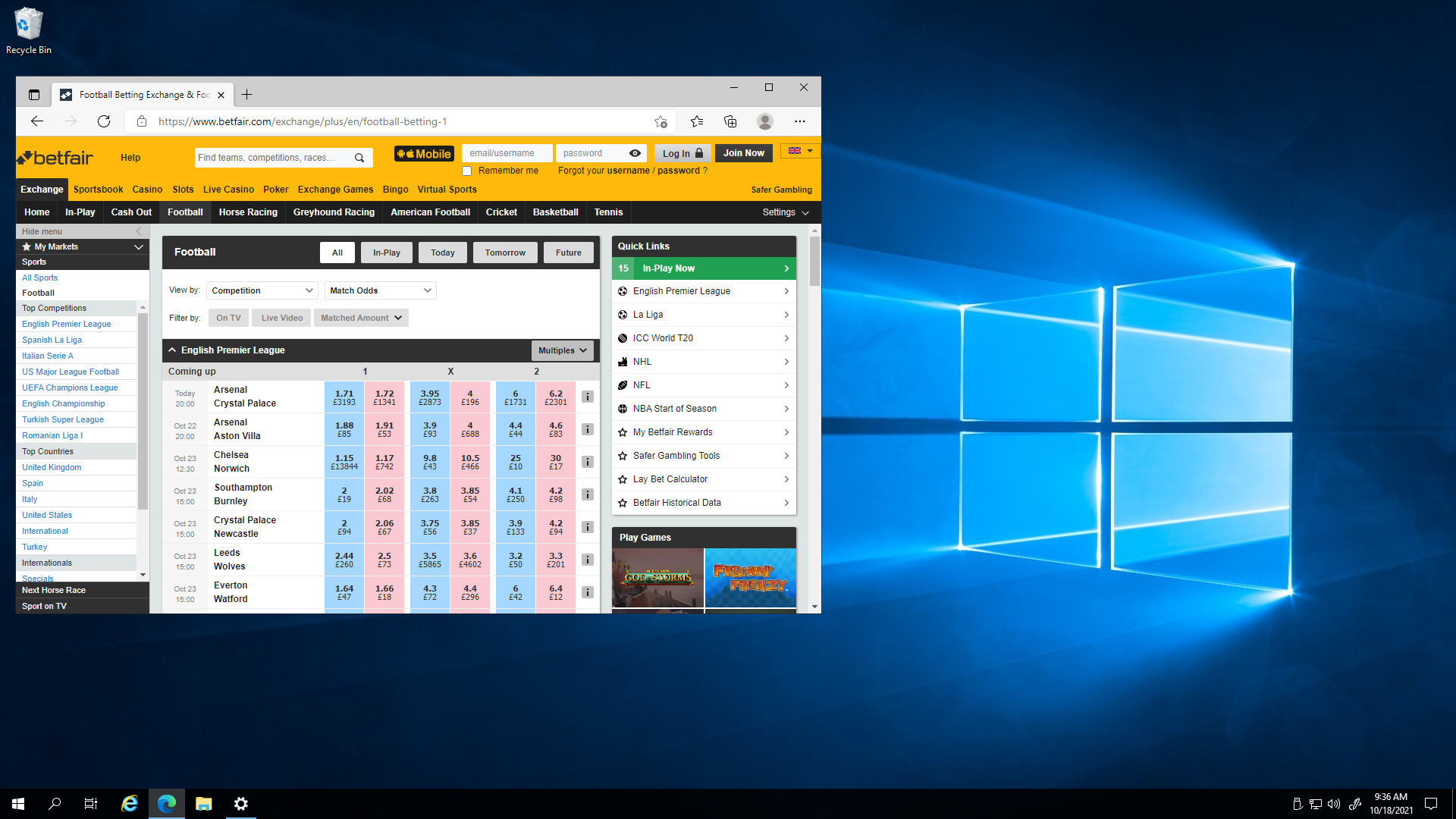 Our recommendation is to use a cloud betting VPS rather than a bare metal VPS.  This due to the even higher up time and stability offered to host your betting bots on.  You won't find a standard VPS with a 99.999% uptime record.
If you're looking for a Betfair VPS or a VPS for another sports betting exchange like BETDAQ or Matchbook, you've come to the right place!
For readers who know exactly what's offered when using a BetVPS, and the required configurations to run Windows betting software, you can jump directly to the high performance VPS sign up page.  These are performance tuned VPS, specifically designed for low latency with a 30 day free trial! Make sure you choose the UK Data Center location.
The Standard option has an incredibly fast 4x vCPU and 4GB of RAM which is the recommended solution to host your betting bots on, although some sports betting software may run ok with 2x vCPU.  Alternatively check the later custom VPS configuration option, if you require a different specification.
Although the prices above are quoted in $/USD, they're around the same figure or cheaper than you'll find with cloud VPS displaying a price in £/GBP pounds sterling, or €/Euros.  When the exchange rate is taken into account too, these performance optimised betting VPS are much cheaper than most of the competition.
Alternatively for the more tech savvy, a configuration panel is available to set up your VPS with the exact specification you require, all at a very reasonable cost.  Whether you choose a pre-configured performance VPS or build one from the panel, they all come with a 30 day free trial! Be sure to choose the UK Data Center location.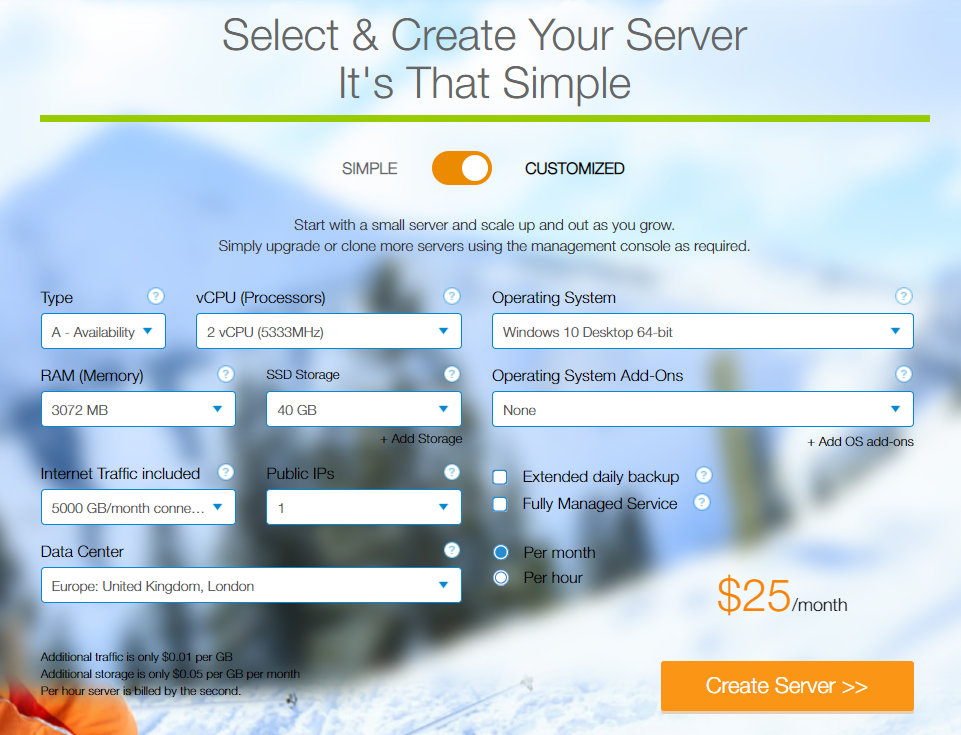 As these are cloud betting VPS, configurations including the amount of RAM, number of vCPU, and the super fast SSD storage space can be upsized or downsized at any time, depending on your requirements.  Customer support will respond in a matter of seconds if you have any questions to ask.
Why Use a Betfair VPS, BetVPS for Sports Betting Bots and Apps?
Sports betting bots like BfBotManager, and MarketFeeder Pro to name a couple require a stable always on, around the clock connection.
BfBotManager can bet on any market offered on the Betfair Exchange, BETDAQ, and Matchbook.  Be that horse racing, football betting, golf markets, tennis, or any other.  As Betfair covers sporting events globally, a lot of users will require 24/7 uptime depending on their betting bot strategies, as there are betting exchange markets open 24 hrs a day.
The same can be said about MarketFeeder Pro, while it only covers horse racing betting markets on the Betfair Exchange, these have a global coverage.
UK & Irish horse racing during European daytime along with some other European countries including France, Sweden.  South African horse racing is covered roughly during the same time period, but also on the Betfair Exchange are Australian horse racing and New Zealand racing markets.
Couple these with the numerous US horse racing events and their associated betting exchange markets and there are races going off, literally 24 hrs a day.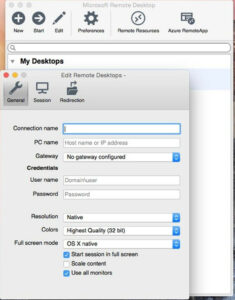 VPS can be accessed from anywhere and at any time, to check up on the betting bots running on them.  As mentioned previously there are remote access tools not only for Windows and Apple macOS, but also smartphone apps for both Android and iOS.  So no matter where you are, your betting VPS is only a few clicks away.
All that's required to configure the remote connection to the VPS is an IP address, username, and a password.  All provided automatically once your betting VPS has been created.
Betting exchange trading tools like BetAngel and Wagertool make use of betting exchanges streaming API services to provide market prices and data at a much much quicker rate than is accessible on the Betfair Exchange website and other sports betting exchange sites.
To reduce the latency even further, a data center hosted betting VPS is preferable to get the best market odds at the quickest possible rate, and enhance the trading experience.
While BetAngel and Wagertool are the most common betting exchange trading apps used on BetVPS, other popular apps include the sports trading software:
Other betting bot solutions that require an always on BetVPS along with BfBotManager and MarketFeeder Pro include:
Soccer Supervisor (and BettingDevs other betting bots for horse race and greyhound betting)
Betbotpro
TheBetEngine
The Bet Machine
Betsender
Provided you have a home computer with a Windows operating system, a Betfair VPS certainly isn't required to run these pieces of exchange trading software and betting bots.  But a BetVPS is certainly an extremely good idea, for the reasons already mentioned in this article.
Which Betfair VPS, Betting VPS Providers Should I avoid?
Betting bot and sports trading software users need to be very careful when choosing a betting VPS (Virtual Private Server) to host their betting app software on.  Not all BetVPS virtual private servers are compatible with sports betting exchanges.
Up time is essential, a lot of VPS providers are part timers with no real motivation or commitment to providing a stable VPS server and the essential high up time that's required and expected by their customers.  Some VPS hosts are known to switch off, or reboot VPS servers without any warning. Then even revoke VPS services from clients for complaining, or asking for their server to be switched back on.
Support can take days or weeks to respond if any response is received at all, with some of these betting VPS providers.
If the server is rebooted, your software is switched off.  This obviously defeats the purpose of a VPS, especially when no notification is even provided that the server has been rebooted.  Leaving your betting software non-functional, without any notice provided, until you notice this yourself.
This is obviously completely unacceptable for anyone running a BetVPS.
Rather than having to babysit your betting VPS (which again, defeats the purpose of a BetVPS) we handpicked some of the most professional VPS hosts around.
How We've Selected Some of the Best Betting VPS for Your Betting Bots
TheBetMatrix.Win has scoured the internet looking for the best betting VPS providers, all BetVPS providers we've outlined offer a free trial or joining offer of some sort, and all function correctly with sports betting exchanges and their associated betting software.
A Betfair VPS is recommended to anyone running sports betting bot software on the Betfair Exchange or any other sports betting exchange for the reasons provided in the previous section.
Some VPS servers will not function as a Betfair VPS and Betfair will refuse to allow the API connection and account login, if the VPS doesn't function on Betfair, it's unlikely that it will connect to other betting exchanges either.  This can be for a number of reasons all of which we've specifically looked at, and run the necessary tests against in relation to the VPS we're recommending.
If the VPS you selected isn't compatible with sports betting exchanges API's, more unscrupulous VPS providers will refuse to refund.  This is obviously a problem.  You're going to be stuck with a VPS that doesn't work as intended.
Our hand picked betting VPS hosts all function as a Betfair VPS and with the other betting exchanges, BETDAQ, and Matchbook without issue, you need not worry.
Kametra guarantees an uptime level of at least 99.95%, although their statistics show 99.999% of uptime in the last 10 years.  Support is available within a matter of seconds via their live chat interface on the website 24/7.  On top of this they also offer a 30 days free trial.
Along with the performance optimised and customised configuration options panels to get your betting VPS set up, users can also use a simplified panel to get their Betfair VPS up and running.  You must select the UK Data Center location, for compatibility with the Betfair Exchange API and other sports betting exchanges API's.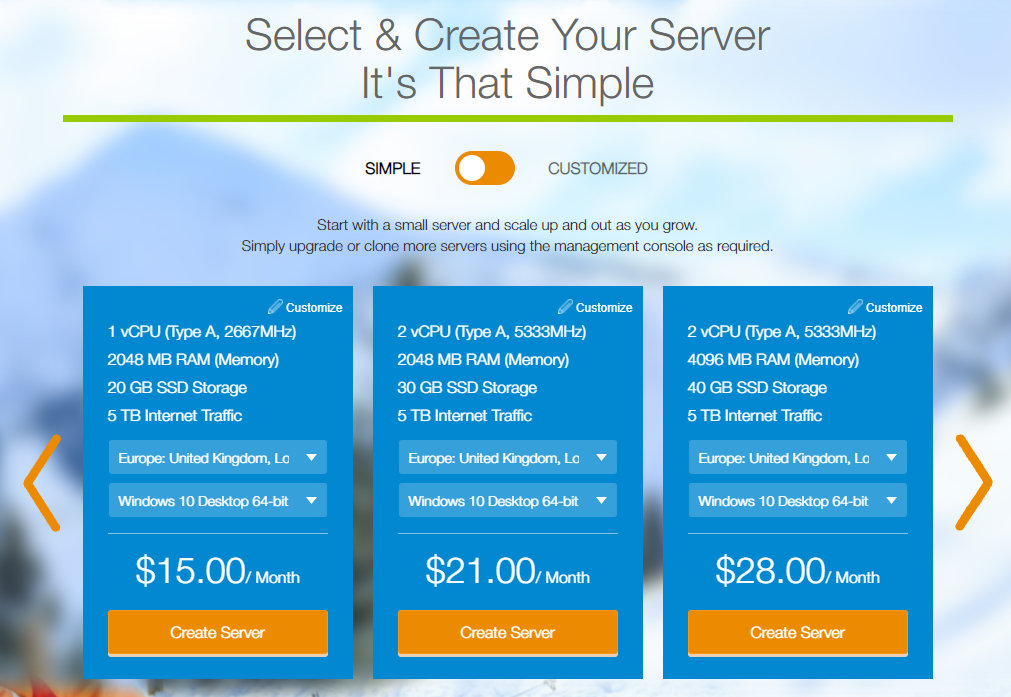 A Windows operating system is required to run almost every betting bot or piece of trading software available, all the BetVPS we recommend come with either a server edition of Windows or a desktop edition of Windows.  The Windows 10 version is much cheaper than Windows server editions.
For the purposes of running sports betting software, this makes no difference, the software will function on both desktop and server editions of Windows just fine.
Required VPS Specifications & Running Multiple Betting Software Apps
Some betting software and betting bots, or sports betting exchange trading software will run fine on a 2GB VPS with 1x vCPU Core.  We would however not recommend this for VPS stability reasons, the VPS could significantly slow down and the betting software could become unresponsive and crash.
As such, the minimum specification we would suggest for any betting software would be a VPS with 3GB of RAM, and 2x vCPU cores available.  The VPS providers we recommend provide adequate SSD capacity for all your betting apps.  If you're planning on running multiple betting bots or apps on your betting VPS, 4GB with 3x vCPU cores or more would be recommended.
If the VPS is being used for other tasks too, up to, or over 8GB of RAM and 4x vCPU cores will be required.
Check out our individual betting bot reviews and betting exchange trading software reviews, in which some system requirements that should generally be followed for specific software are outlined.  The specifications mentioned in the previous few paragraphs are a good rule of thumb to follow for almost all betting software however.
IMPORTANT – BETTING VPS TIP: Disable Automatic Restarts/Reboots
To avoid your server automatically rebooting and closing your betting apps and bots when Windows updates are installed, you'll need to disable auto updates.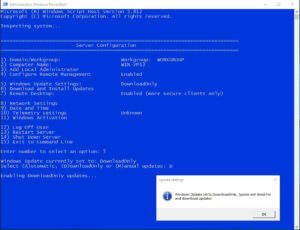 This doesn't disable updates, rather you'll be prompted to install them via desktop notifications and reboot the VPS, if required.  Done at a time that's convenient for you, and your betting bots.
As the purpose of a Betfair VPS is uptime and availability for your betting bots and betting software, the last thing you want is Windows 10 or Windows Server rebooting automatically and closing your betting apps.
BetVPS and Betfair VPS users can change the Windows Server or Windows 10 configuration as follows:
1) Click the magnifying glass on the lower left of the screen, and enter "Powershell".
2) Open Windows Powershell by right clicking > run as administrator.
3) Type: SCONFIG and hit enter.
4) Press 5 (Windows Update Settings).
5) Press D (Download Only mode).
6) Close Powershell.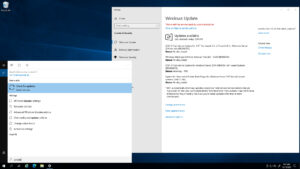 Once automatic reboots have been disabled it's a good idea to fully update the betting VPS prior to installing any software.  Once again, click the magnifying glass on the lower left of the screen and enter "check updates".  Hit install, and your BetVPS will be up to date.
Although automatic updates and reboots have been disabled, keep an eye out for a prompt in the manage notifications tool tip at the lower right of the screen, if updates are available, you'll be notified here.
At this point, the Betfair VPS is ready for betting bot installation and connecting to sports betting exchange API's, be that the Betfair Exchange, BETDAQ, or Matchbook.
Summary – Simply The Best Betting VPS
With 3x panels available from our featured VPS provider to order and set up your betting VPS.  Including one for those looking for a quick BetVPS solution, or for those who're more tech savvy and with betting bot experience, you can have your VPS up and running in a matter of minutes.  And with a 30 day free trial!
Performance Optimised Betting VPS – Set Up Panel or alternatively Set Up your VPS with any custom specification you require.
Our featured VPS runs the cheaper Windows 10, or Windows Server Editions are also available, depending on your preference.
These VPS are cloud based, with ultra high 99.999% availability. Including the option to up size and downsize the configuration to meet your exact needs as and when required, even once the initial betting VPS has been deployed you can add RAM, additional vCPU, or SSD space, with a few clicks.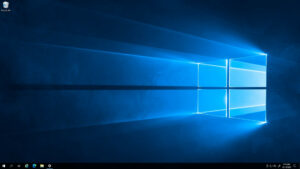 With all these preferences and features available, and at the same time as being cheaper than the competition.  Now is a good time to get your betting VPS up and running, and more to the point, the betting bots and sports trading software it'll be hosting.
Tech & sales support is available around the clock should you have any questions from purchase to operation.  They're extremely knowledgeable, and on the off chance you face any problems, they'll be dealt with quickly and efficiently.
---
IMPORTANT NOTE: Don't forget to LIKE and FOLLOW us on the various social media channels we post updates on, also on our homepage we have a Newsletter Subscription form.  Like, Follow us & join the Newsletter to be sure you don't miss a thing!
Feel free to use the social sharing buttons included on this page, they're there for your use.
Thanks for visiting TheBetMatrix.Win – We've plenty more sports betting content, available at your convenience.
---
Frequently Asked Questions (FAQ):
What is a betting VPS?
A VPS for betting is a 'virtual private server' hosted in a data center. They're performance optimised for low latency, high uptime and have redundancy for possible hardware failures, such as power outages.
Should I use a VPS for Betfair?
If you're running betting bots or betting exchange trading software it's a good idea to use a VPS for the high uptime, low latency and hardware redundancy they provide.