The vast majority of more advanced sports betting apps and football betting bots are for the Windows operating system only. This raises the question, should I install Windows on Mac, or M1 Mac? Or perhaps alternatively, use a betting bot VPS (Virtual Private Server)?
The best solution for Apple Mac, and M1 Mac users wanting to run Windows betting bots, betting apps, and trading software is a betting bot VPS. A VPS is a virtual machine (Virtual Private Server) with a Windows Remote Desktop connection, that is hosted in a remote data center. Rather than installing Windows on a Mac, this will allow access to a remote Windows 10, 11, or Windows server computer, which will run any Windows betting software available.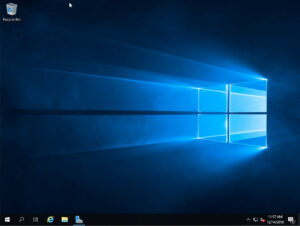 Any sports trading software, or football betting apps, will work fine on a Windows betting VPS (Virtual Private Server). All it takes to connect to the remote Windows machines desktop on the betting bot VPS, is the click of a desktop shortcut, be that from your Mac, M1 Mac, or existing Windows PC. When signing up for a Windows VPS, an IP address, username, and password will be provided. This is all that's required to make a connection to the VPS.
Windows VPS, or virtual private servers are always on, always available, remote computers. So even if your Mac, M1 Mac or home Windows PC is switched off, the VPS is still running, and so is your installed betting software! A betting bot VPS can run any of the following Windows operating systems, the server editions are preferred however.
Windows 10
Windows 11
Windows Server 2012
Windows Server 2016
Windows Server 2019
Windows Server 2022
Check out our page containing details of some top quality sports and football betting apps supported, Windows VPS options, to host your betting software on. All the VPS listed support the above Windows operating systems, and any available Windows betting software or apps.
A lot of Windows VPS providers servers will not function correctly with the Betfair Exchange, BETDAQ, or the Matchbook sports betting exchanges, as such we would strongly recommend that you stick to the VPS we have outlined to avoid any problems.
For the purposes of betting bots or sports trading software of any type, the betting software will run correctly, whether your betting bot VPS is using Windows 10, 11 or a Server edition of Windows. No advanced configuration is required. Server editions of Windows are the most common operating systems you'll find on the betting bot VPS we've shortlisted.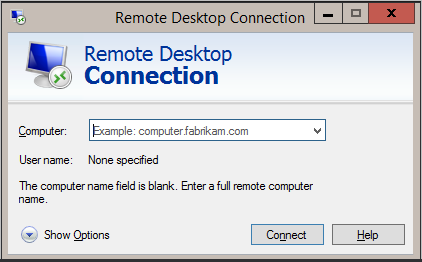 There is no need to run Windows on a Mac or Mac M1, which would also mean purchasing a Windows licence in order to use the Windows sports betting apps. Windows VPS come with a Windows licence included with the betting bot VPS subscription cost. Here's a brief guide detailing how to connect to a Windows VPS from a Mac or Mac M1, it only takes a few minutes to configure.
Connecting to a betting bot VPS from a Windows home computer is just as easy, all that's required is the virtual private servers IP address, a username, and a password. Windows home operating systems come with an RDP connection tool (Remote Desktop App) as standard and it's just as easy to configure as the remote desktop app for Macs and M1 Macs.
If you're already using a Windows operating system, and are just interested in finding a VPS to host your betting software, then skip directly to our article with details of some tried and tested Windows VPS providers.
Should I install Windows on Mac, or Use a Betting Bot VPS?
Virtual private servers or VPS, are remote virtual machines hosted in high availability data centers. They boast backup power supplies, including batteries, generators, backup internet connections, and even backup PSU's. This offers users the highest availability possible for betting bots, and sports trading software users, to run their betting software on.
Realistically, if you host your betting app, software, or betting bot on a VPS, its up time should be almost 100%. With any unplanned downtime (the VPS being switched off, or not connectable) occurring perhaps once per year, if that.
Due to the availability and redundancy offered by virtual private servers for sports betting apps and software, they are also extremely attractive to those with home Windows PCs. This is due to the highly stable, always on environment provided by a VPS, which basically have 100% up time to host betting bots and software on.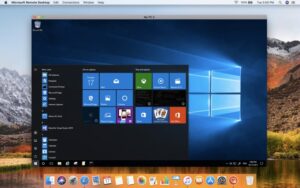 For betting VPS recommendations detailing some of the best Windows virtual private servers available for both Windows OS, and Apple Mac users, including M1 Macs to run Windows sports betting software on, check out our recommended virtual private servers page. Windows licences come included with the VPS, virtual private servers.
There are also other options available to Apple Mac users, which allow Windows operating systems and the related Windows sports betting software to run on a Mac, inc M1 Macs. This will allow you to run Windows PC betting software directly on your Apple Mac machine. While Windows licences are included with VPS, if you're running Windows on a Mac you'll need to purchase one.
The betting software will obviously only continue to function provided the Mac or M1 Mac is powered on, and hooked up to the internet. Which is why a Windows betting bot VPS should be the preferred solution to host your betting apps.
To install Windows on Mac, Software Options Include:
Parallels
VMware Fusion
Boot Camp
VirtualBox
CrossOver Mac
PlayOnMac
Wine
We'll take a closer look at each piece of Mac and M1 Mac software capable of installing or running Windows on a Mac. Once Windows is running on your Mac or M1 ARM based Mac, you're free to install any Windows sports betting apps and software you please. There are three types of software available to run windows on Mac, or install windows software on Mac.
Virtualisation
Dual Boot
Emulation
We'll provide a brief description of each:
Virtualisation – A fully functional Windows operating system installation, that will run within your Mac operating system. This is referred to as a virtual machine. Users can flick between the macOs Mac operating system, and the Windows operating system, with the click of a button. Both operating systems run and function in tandem, with applications running within the separate OS's continuing to function as usual no matter which is on screen.
Dual Boot – A second and independent operating system installation. Windows is installed on your Mac or Mac M1, but you must choose either the Windows OS or macOS when booting up the machine. If choosing Windows when booting up for example, macOS will not be available unless the machine is restarted again and macOS is chosen at the boot up time. Windows run on Mac, can only be run as a second isolated independent operating system.
Emulation – Windows emulator programs, are pieces of software installed on a Mac that are capable of running some Windows programs. Emulators do not require a Windows operating system installation. Instead they allow the Mac or M1 based Mac to emulate Windows operation, and as such install and run Windows programs on Mac. The drawback with emulators is that they can be unstable when running windows betting software, and compatibility of betting apps is far from guaranteed. A VPS, Virtualisation, or Dual Boot is recommended depending on your needs.
Let's take a closer look at the various Mac and Mac M1 software options to get Windows installed and running on a Mac or M1 based Mac.
Parallels
The most popular and #1 top rated product for installing Windows on Mac, and M1 ARM based Macs. Parallels uses virtualisation to run Windows concurrently with macOS allowing sports betting bot and trading software users to seamlessly flick between the operating systems and software, without the need for a reboot.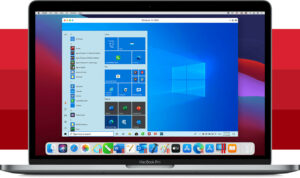 It's like two computers in one, installation of Windows on Mac using Parallels couldn't be easier and takes a matter of minutes. Parallels has a free trial available for anyone wanting to test out their software. A VPS would however still be preferable, for those wanting an always on sports betting app and betting software hosting solution.
Parallels is an excellent choice for those wanting to run sports betting apps on Mac, or M1 Mac. Installing Windows on Mac couldn't be made any easier, and Parallels supports both Intel based Macs and Macs with an M1 ARM CPU.
VMware Fusion
Similar to Parallels, VMware Fusion also uses virtualisation to run Windows on Mac and ARM M1 chip based Macs. Users are able to run Windows that was installed with Boot Camp, or create a new installation of Windows on Mac. If you have an existing Windows PC, VMware Fusion also offers the ability to convert the PC to a virtual machine which can then be used to run Windows on Mac.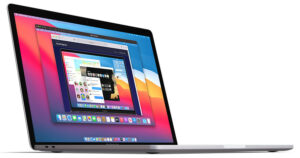 Installation of Windows on Mac for macOS users is made simple by VMware Fusion and won't take more than a few minutes. Unlike a betting VPS, users will however have to keep their Mac powered on and connected to the internet in order to run their betting bots and software.
Fusion by VMware is a great tool to use for those wanting to test their betting bots on Mac prior to making the shift to a more stable betting bot VPS. As mentioned, both M1 ARM CPU Macs, and Intel based Macs are supported.
Boot Camp
Apple's own in-house solution Boot Camp uses dual boot to run Windows on your Mac. As detailed earlier this means that you cannot run macOS and Windows concurrently, either macOS or Windows must be chosen when switching on and booting up the Mac.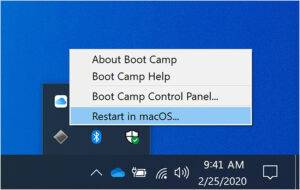 Boot Camp only supports Intel-based Macs, and as such it will not work with Apple Macs using M1 ARM chips, but this still provides a good option for those wanting to test some sports betting software on their Intel based Mac. Users of Mac's that are M1 ARM based will have to opt for Parallels or VMware Fusion.
Slightly better performance is offered by Boot Camp and other dual boot options to run Windows on Mac as the resources are not shared between two operating systems. Mac's with over 8GB of memory should have no problem running Windows and macOS concurrently using virtualisation however. Rather than being limited to a single operating system at a time, it's perhaps a better choice to opt for Parallels and VMware Fusion.
VirtualBox
VirtualBox from Oracle is an open source solution, which is similar to Parallels and VMware Fusion, in that it uses a virtualisation platform for betting bot and sports betting app users to run their Windows trading software and bot software on, along with the macOS concurrently. As it is open source, documentation and support for installation and general usage is not available to the level of that offered by Parallels and VMware Fusion.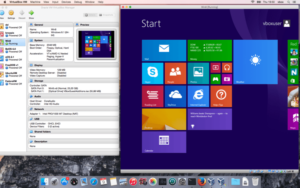 The initial setup and configuration of Windows to run on a Mac using VirtualBox is a lot more technical than it's paid counterparts. Another restriction of VirtualBox is that it will not run on non-Intel architectures so if you're using an Apple Mac with an M1 ARM chip, you'll need to use one of the other alternatives. Both Parallels and VMware Fusion support M1 ARM based Macs.
Oracle's home virtualisation solution is however kept up to date to work with all of Microsoft Windows' most recent updates and releases, so users shouldn't run into too many problems when installing Windows on a Mac.
Other Options for Windows Run on Mac – CrossOver Mac, Wine, PlayOnMac
The last three programs on our list to get football betting apps, sports betting bots and other betting software running on your Mac or M1 Mac use the emulation method which was detailed earlier in the article. While they don't require a Windows licence or any requirement to install Windows on Mac for use, as they're installed and configured as individual Mac applications. These emulators will not provide the compatibility levels that running sports betting apps within a Windows virtualisation or dual boot environment does.
None of CrossOver Mac, Wine, or PlayOnMac have been tested by us with betting apps. There is no guarantee that they will work. As they use emulation rather than a virtual or dual boot Windows operating system, each betting application and piece of betting software functions differently, and may or may not work.
If you test any of the sports betting apps and betting bots we have reviewed or have articles on at TheBetMatrix.Win, and find that CrossOver Mac, Wine, or PlayOnMac is compatible and runs reliably with the Windows betting software you used. Please let us know and we'll update this article for the benefit of other Mac and M1 based Mac users.
Summary – Should I Use a Betting Bot VPS or Install Windows on Mac?
Even with the array of software available to install Windows on a Mac, we would still recommend using a betting bot VPS to run your gambling software on. For the stability, up time, and redundancy provided by the multiple power and internet sources betting bot VPS provide. We have a list of the top tried and tested betting VPS available on our virtual private server for betting software article.
If you're a part timer, and use betting exchange bots and sports exchange trading software just occasionally, then one of the Mac and M1 Mac virtualisation platform options, for Windows to run on a Mac would likely suit you better. Just a reminder that users of Mac's that are M1 ARM based will have to opt for Parallels or VMware Fusion as the other options available do not support the M1 ARM based microchips.
As detailed above, the pricing and difficulty of installing windows on a Mac, varies from free (which takes a little time and technical knowledge to set up) and does not support M1 chips, to paid software which will set up and run windows on a Mac including M1 based Macs, with ease.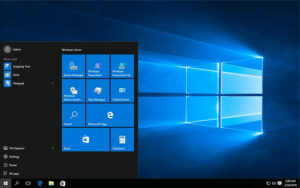 With the information we've provided in this article, there is nothing to stop Mac and M1 based Mac users having a shiny new Windows desktop environment to run their sports betting bot software and apps on, either via Windows installed directly on your Mac, or by using a remote connection to a high availability betting bot VPS.
Please check our Windows VPS page for more details on some of the VPS options available. Some VPS server providers have issues with connecting to the Betfair Exchange, BETDAQ, and Matchbook APIs. The server providers listed on our Virtual Private Server page have been checked and tested and will work with your sports betting software, and the aforementioned sports betting exchanges.
Check out our betting bot category or betting exchange trading software category page for an in depth look at the gambling software and sports betting apps available to run on your Windows betting VPS, or via Windows running on your Mac, or M1 based Mac.
With the use of a betting VPS, virtualisation, or dual boot to install Windows on Mac or M1 Mac, Apple Mac users are free to run any Windows betting software they please.
If you've decided to opt for a VPS to run your betting app on we've details on the best betting bot VPS which have been tried and tested. Head over to our betting software VPS hosting page.
---
IMPORTANT NOTE: Don't forget to LIKE and FOLLOW us on the various social media channels we post updates on, also on our homepage we have a Newsletter Subscription form. Like, Follow us & join the Newsletter to be sure you don't miss a thing!
Feel free to use the social sharing buttons included on this page, they're there for your use.
Thanks for visiting TheBetMatrix.Win – We've plenty more sports betting content, available at your convenience.
---
Frequently Asked Questions (FAQ):
Can I run Windows betting software on a Mac?
There are multiple options available to run Windows betting software on a Mac. Users of Mac's can use virtualisation, dual boot or emulation software to either install Windows apps or run a Windows virtual machine.
Do Bet Angel, Geeks Toy or betting bots run on a Mac?
While Bet Angel, Geeks Toy and most bots don't have Apple Mac versions they can be installed on Mac using emulation, dual boot or virtualisation. Alternatively Mac users can run their Windows betting software on a VPS.